700 Denver Youth Harmed by Gun Violence Each Year
September 09, 2019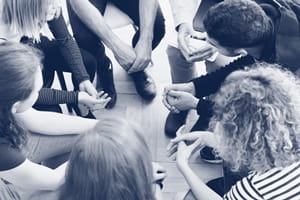 In Denver, some 700 young people are killed or injured by guns, or are victims of gun-related crimes each year. Gun-related deaths are among the most common causes of death for Denver youth. The information comes from a report released today by Denver Public Health. The report's authors analyzed data from the Colorado Violent Death Reporting System, the Colorado Hospital Association and the Denver Police Department to find that:
From 2012 to 2017, there were 74 gun-related deaths among Denver youth.
For every young person killed by gun violence, almost seven are injured badly enough to require medical attention.
From 2012 to 2018, Denver youth visited hospital emergency departments 311 times and were hospitalized in 175 instances from gun-related injuries.
"These injuries and deaths are preventable. Through a focused public health approach we can significantly reduce harm," said Dr. Bill Burman, executive director of Denver Public Health.
A focused public health approach involves using data to evaluate every step that leads to a gun-related injury or death. Planners and epidemiologists then use evidence to assess small changes within each step. Just as this approach has reduced motor vehicle deaths and childhood poisonings, multiple small changes can lead to dramatic differences in outcomes for gun violence as well.
Denver Health physicians share this concern.
"The Division of Trauma in the Department of Surgery at Denver Health is responsible for the care of patients from our community who are the victims of gun violence," said Dr. Barry Platnick, trauma medical director at Denver Health. "We see gun violence as a major public health issue in our community. The impact is devastating to the patients themselves, as well as their family, friends, and other members of the community. Gun violence significantly impacts our youth as well as all members of our community. We are dedicated to interventions and education which result in the reduction of gun violence."
Direct victims are not the only ones harmed. Every shooting leaves bystanders and relatives with emotional trauma that negatively affects not only their health but scars the broader community.
"Numbers are just numbers to you until someone you love is killed," said Michael Filmore, 17, a youth advisor at Denver Public Health who contributed to the report. Filmore is a senior at East High School. He lost his brother to gun violence last fall.
Denver Mayor Michael B. Hancock stated that these numbers are unacceptable. "Gun violence is plaguing our cities, our nation and the very soul of our society, and it's even more devastating to our communities and families when it impacts our children and youth," he said. "The city is committed to promoting the policies and deploying the resources necessary to keep our young people safe."
Some Denver Neighborhoods Affected More than Others
People who live in neighborhoods of concentrated disadvantage, defined as a combination of poverty, unemployment and low-wage jobs, are more likely to witness or directly experience gun violence. African Americans and Latinos in Denver are more likely to live in such neighborhoods; therefore they are more likely to experience gun violence.
"But even if you've never lost a loved one to gun violence, you're still impacted by it," said Filmore. "We need to stop seeing urban gun violence as a challenge for black and brown communities, and see it as a public health crisis affecting all of us. We need to see the hundreds of lives lost or altered by a preventable problem."
Prevention and Opportunities to Change the Story
Public health experts say there are two ways to address this problem. One is to evaluate the specific causes of gun violence, apply evidence-based approaches and then evaluate incremental changes in the causes.
Another is to reduce shared risk factors that lead to many different types of adverse health outcomes, including injury and violence. This approach acknowledges that housing, the economy, educational opportunity, community development and design, justice and immigration all shape the circumstances in which people live. Addressing and improving these factors and the neighborhoods young people live in reduces their chances of being harmed by violence.
Research shows that collaborative, cross-sector approaches can reduce violence. Louisville, Kentucky and Oakland, California have successfully coordinated efforts between city agencies to address youth gun violence. Both cities have seen a drop in gun-related crime, injuries and deaths. Read: How Gun Violence Affects Youth in Denver.