The Public Health Institute at Denver Health (PHIDH) is a nationally recognized public health agency committed to innovating practice and improving health for all by working with communities and partners. Formerly known as Denver Public Health, PHIDH combines science, education, and social impact to advance public health with communities, provide patient care, and inform the public health care community about ways to improve community health.
Our areas of focus include:
Community Work (including co-creating programs and services with the community, outreach, education, and advocacy)
Clinical Care and Prevention (including family planning, vaccine-preventable diseases, specialty care, and disease prevention)
Regional Activities (including research, disease monitoring, technical assistance, training, and consultation)
The integration of a public health agency within the Denver Health safety-net comprehensive care system is unique; it permits broad integration and coordination of public health and personal health activities. Our work has expanded to regional efforts to improve public health using innovative approaches with a broad range of partners through technical assistance, training, and consultation.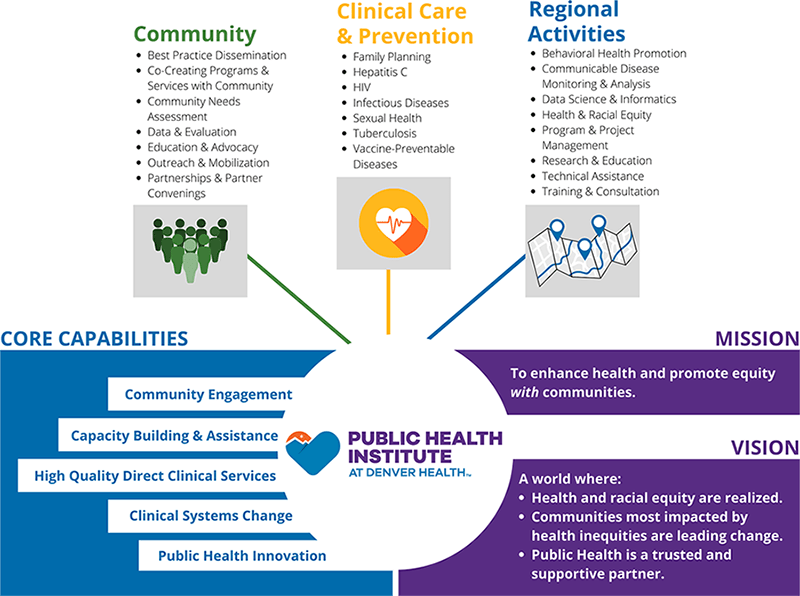 Mission, Vision & Core Capabilities