The Public Health Institute at Denver Health Announces Its New Executive Director
September 05, 2023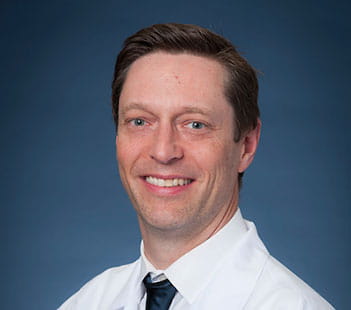 After 20 months acting as interim director, Bob Belknap, MD, has been chosen as the new executive director of the Public Health Institute at Denver Health (PHIDH). Dr. Belknap is a highly qualified public health professional with a strong national reputation and a deep understanding of the many changes PHIDH has undergone over the past six years.
Dr. Belknap has been a part of the Denver Health team for the past 18 years. After completing a fellowship in infectious diseases (ID), Dr. Belknap joined Denver Health in 2005, working in three public health clinics and as an attending physician in our hospital on the ID consult service and with general internal medicine. He became the medical director of the Tuberculosis (TB) Clinic in 2013, which provides services for seven counties.
Dr. Belknap's research focus converges with his clinical expertise in TB. Under his leadership, the TB Clinic has established a tradition of participating in national and international clinical and epidemiologic research. Dr. Belknap serves as the site principal investigator (PI) for the Centers for Disease Control and Prevention (CDC)-funded Tuberculosis Trials Consortium (TBTC), an international clinical trials network. He has served as the site PI or co-PI for the TB Epidemiologic Studies Consortium since 2006. He currently chairs the TBTC Steering Committee and Executive Affairs Group. He is also the protocol chair for a clinical trial evaluating a shorter treatment for latent TB infection.
On the national front, Dr. Belknap has been the chair of the U.S. Department of Health and Human Services Advisory Council for the Elimination of Tuberculosis since 2021. He is also a member of the CDC's Board of Scientific Counselors for the Office of the Deputy Director for Infectious Diseases and previously served as president and a board member of the National Tuberculosis Controllers Association and the National Society of TB Clinicians. In those roles, he helped initiate and co-lead two national TB guideline updates in collaboration with CDC: latent TB treatment and TB testing among health care workers. He currently serves as the chief medical officer for the Broomfield County and Boulder County public health departments. Dr. Belknap is an associate professor of Medicine-Infectious Diseases at the University of Colorado School of Medicine. He completed his MD at Ohio State University and his Internal Medicine Residency and Infectious Diseases Fellowship at the University of Colorado. He is the recipient of many honors and awards and has a strong record of peer-reviewed publications.
Dr. Belknap will use his expertise to lead PHIDH as a nationally recognized public health entity and learning health system committed to innovating practice and improving the health of communities.