Denver Public Health and Metropolitan State University of Denver partnering on new Tuberculosis investigation
October 29, 2019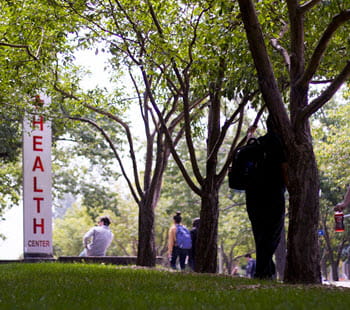 Denver Public Health: Rachel Brand, 303-882-9024
Metropolitan State University of Denver: Tim Carroll, 303-870-7705
The Denver Metro Tuberculosis Program at Denver Public Health has opened an investigation into a potential Tuberculosis (TB) exposure at Metropolitan State University of Denver (MSU). There is no ongoing risk of TB exposure at the University or the Auraria Campus. It is safe for students and faculty to report to campus as usual for classes and events. This TB investigation is separate from the one initiated in March, which closed in June 2019 and found no evidence of transmission.
As soon as the diagnosis was confirmed, Denver Public Health and MSU Denver began collaborating to determine who could have been exposed. At this time, all students, faculty, and staff who might have been exposed have been notified by email. Denver Public Health is working closely with MSU Denver and officials from the Health Center at Auraria to educate faculty and students about TB, and to test anyone potentially exposed. Only individuals contacted directly need to be tested.
TB is a disease caused by germs that are spread between people through the air. It usually affects the lungs but may also affect other parts of the body.
Most people who are exposed to TB do not get infected.
People who are infected cannot give TB to others unless they are sick with symptoms such as cough, fever or night sweats.
A person who is infected but is not sick can receive treatment to prevent them from getting sick and spreading TB to family and friends in the future.
Additional facts about TB are available on the Denver Metro Tuberculosis Clinic's website. People with additional questions can contact their primary care provider.
About Denver Public Health
Denver Public Health provides a wide range of services that evaluate, promote and protect the health and well-being of the residents of Denver and beyond. Denver Public Health monitors the health of Denver and responds to disease outbreaks and other emergencies, as well as works with many partners to prevent health problems by decreasing injury, preventing tobacco-related illnesses and promoting healthy eating and active living. The Denver Metro TB Program at Denver Public Health provides TB evaluation, treatment, prevention and surveillance activities for Adams, Arapahoe, Boulder, Broomfield, Denver, Douglas and Jefferson counties. Other clinical services at Denver Public Health include: STD screening and treatment, family planning, immunizations, birth and death records, and HIV/AIDS care.