Denver Public Health Honored for Excellence in Public Health
August 11, 2020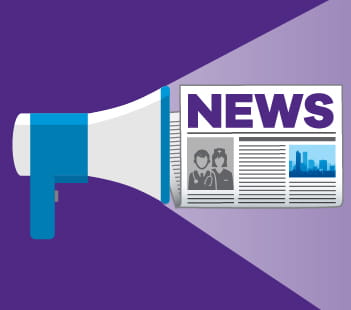 Denver Public Health was honored with the 2020 Model Practice Award by the National Association of County and City Health Officials (NACCHO). The award celebrates local health departments for developing programs that demonstrate exemplary and replicable best practices in response to a critical local public health need. The Opioid Continuum of Care Model was one of 21 local health department programs to receive NACCHO's prestigious Model Practice Award.
The development of the Opioid Continuum of Care Model provides information on the scope and magnitude of patients with a substance use disorder. It quantifies the number of individuals with opioid use disorder, those initiating treatment and their retention in treatment over time. The model is extremely useful in accurately identifying the success of enrolling patients into treatment and their retention in care. It provides a framework for the Denver Health Center for Addiction Medicine to quantify how well Denver Health identifies and provides treatment to individuals with opioid use disorder, and is now a model that has been developed so that it can be utilized by other jurisdictions.
"We're honored to receive NACCHO'S Model Practice Award for our Opioid Continuum of Care Model," Said Dean McEwen, Data Applications Supervisor, Data Science and Informatics at Denver Public Health. "Receiving this award not only highlights our commitment to innovation in providing care, but also displays our commitment to the health of all residents of Denver and beyond."
Since 2003, NACCHO's Model Practice Awards have honored programs, resources, and tools that demonstrate how local health departments and their community partners can effectively collaborate to address local public health challenges. Each innovative project receiving the Model Practice Award was peer-reviewed and selected from a competitive group of more than 100 applicants.
The Opioid Continuum of Care Model is now part of an online, searchable database of successful public health practices in areas that range from immunization and maternal and child health, to infectious diseases and emergency preparedness. The NACCHO Model Practice database allows local health departments, public health partners, and other important stakeholders to learn about the good work being done by local health departments across the country. The database also provides users an opportunity to learn from best practices and what resources are needed to implement comparable programs in other jurisdictions that produce results.
Read more about these award-winning programs at https://application.naccho.org/Public/Applications/Search.