Women Leading Public Health Fight in Pandemic
August 20, 2020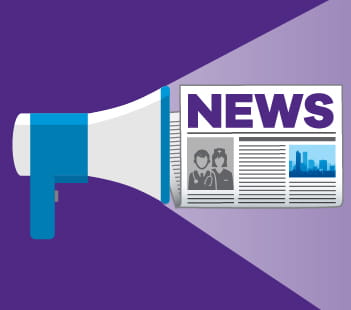 Our partners at Denver Health recently highlighted our public health COVID response team leads for their amazing work to manage Denver's local COVID-19 response. Read the piece below:

A group of passionate, dedicated and strong women are leading the public health fight against COVID-19. Pictured from left to right are Allison Seidel, case investigation lead, Abbie Steiner, data quality and systems lead, Maggie McClean, outbreak lead, Jessica Forsyth, administration and logistics lead, Laura Podewils, epidemiology branch chief and evaluation at Denver Public Health, and Tori Burket, monitoring lead. Their teams are responsible for gathering, managing and analyzing information on every Denver resident who tests positive for the virus. So far, they've investigated more than 10,000 cases since early March – and it hasn't been easy. "In the first few weeks of the outbreak, the phone was ringing off the hook," said Podewils. "No one knew how to handle the volume of this pandemic."
Team leads had to think quickly to devise plans to manage the rapidly changing situation. All but two of them ordinarily work in non-management positions. The pandemic's needs catapulted them into managerial roles. "It's been compared to learning to fly a plane when you're already in the air," Podewils said. They all rose to the challenge, soon functioning like a well-oiled machine. "The pandemic has brought cohesion across our division like we've never seen before. Delegating responsibilities and supporting people under you is a whole new world. The systems we stood up and the constant improvement has been admirable to watch," she added. The work they do is not slowing down. In a trend of rising cases, the division has hired more than a dozen contractors dedicated to case investigation. They hope to see cases fall as public health measures such as face coverings and social distancing aim to reduce the spread. In addition to the data, the team advises COVID-19 patients on how to monitor their illness and self- isolate, and links them to testing and resources.