Public Health Agencies Increasing Hepatitis A Vaccination and Education in Response to Local Outbreak
July 22, 2019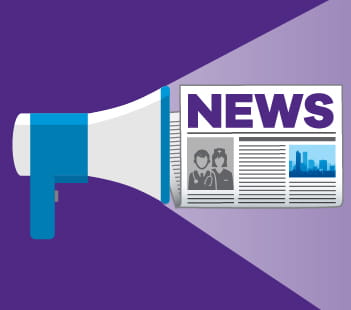 Denver Public Health (DPH), the Denver Department of Public Health and Environment (DDPHE) and many Denver service providers are accelerating education, outreach and free vaccination for hepatitis A, in response to a handful of new Denver cases. Four persons who are currently experiencing homelessness have been diagnosed with hepatitis A this year in Denver, three of which were identified in the past four weeks.
Although the risk of illness to the general public is low, hepatitis A is a highly-contagious, vaccine-preventable disease of the liver. It can be spread through fecal-oral contamination, sharing drugs and equipment, or intimate contact with someone who is ill. Symptoms include jaundice (yellowish discoloration of the skin and eyes), nausea, cola-colored urine, and fatigue. Handwashing with soap and water after using the bathroom and before handling food reduces the risk of transmission.
Public Health Response
Given the right circumstances, hepatitis A is highly contagious. Other cities across the country have battled large hepatitis A outbreaks impacting their populations experiencing homelessness. Since 2017, DPH and DDPHE have been working to reduce the risk and severity of a hepatitis A outbreak in Denver. The agencies obtained stores of vaccine from the state and federal governments; increased education and outreach with shelters; and worked with partners to greatly increase hepatitis A vaccinations on the streets, at homeless-serving agencies, in community clinics and in the jail. Since autumn of 2017, Denver Health, the Colorado Coalition for the Homeless and other partners vaccinated over 3,500 high-risk individuals with current efforts reaching more than 700 at-risk people per month.
"Our short-term response to this outbreak is to increase access to hepatitis A vaccination," said Dr. Bill Burman, executive director of Denver Public Health. "We are working with partners to provide almost daily vaccine clinics where at-risk persons live and get care: Stout Street Health Center, day shelters, syringe access programs, Civic Center Park, our own DPH clinics and many other sites."
Public health agencies also arrange preventive treatment for people who may have been exposed to hepatitis A; and are educating providers about case numbers, risk factors and vaccines.
"Longer term, we must work on the reasons why outbreaks of communicable diseases take place," Burman continued. "Those reasons include crowded living conditions, lack of access to primary care, poor nutrition and lack of easy access to hand-washing, showers and other sanitation."
Risk to the General Public is Low
Children are at very low risk of hepatitis A because the vaccine has been part of standard childhood immunizations for more than 10 years. Unvaccinated adults should discuss vaccination with their health care providers. CDC recommendations for adult vaccination include people with unstable housing or experiencing homelessness, people traveling to or working in countries with high rates of hepatitis A, users of injection and non-injection drugs, men who have sex with men, people with chronic liver disease, and certain other groups. It is recommended that everyone wash their hands thoroughly with soap and water after using the bathroom; and before preparing or eating food. This helps prevent hepatitis A infection as well as many others. Sharing utensils, smoking materials and drug paraphernalia are other ways infection can be spread. Vaccination soon after exposure to someone with hepatitis A can also be preventive.
Individuals at high risk of contracting hepatitis A can find a free vaccination clinic at or call the DPH Immunization clinic at 303-602-3520.