Dr. Bill Burman Retires After 29 Years of Public Health Service and Announcing our New Interim Director, Dr. Bob Belknap
February 10, 2022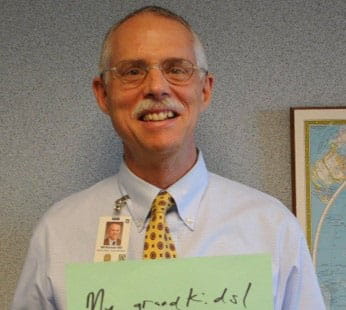 Teacher, mentor, community collaborator, brilliant thinker, solution-oriented and thoughtful communicator are some of the words co-workers use to describe Dr. Bill Burman, director of the Public Health Institute at Denver Health (PHIDH, formally Denver Public Health). Following a distinguished 11-year tenure as director and 29 years of extraordinary public health service, he officially retired on December 17, 2021.
Burman came to Denver Health in 1992 as an infectious disease fellow and, within two weeks, knew that he wanted to stay. He was passionate about the mission and the amazing clinical and research work that was being done in the Infectious Diseases Clinic to treat human immunodeficiency virus (HIV) and acquired immunodeficiency syndrome (AIDS) patients. As a renowned researcher and expert in HIV and tuberculosis, Burman often guided junior researchers into leadership roles. He went on to lead the clinic and in 2011 was appointed director of Denver Public Health.
As the director, Burman had to broaden his understanding beyond infectious diseases. He expanded Denver Health's public health reach from clinics to an emphasis on community health. According to Dr. Judy Shlay, PHIDH associate director, "Bill is a visionary and challenged Denver Health to move from a health focused system to a community focused system and address larger health issues in disadvantaged communities. He went outside our walls to build connections and bring health equity to communities." Those community partnerships he developed have been essential in controlling the COVID-19 pandemic in our community.
Burman became president of the Medical Staff in 2014, and in 2016, he was asked to take on the interim chief executive officer position. "Bill is so admired for his commitment to public health and the community," said Chief Medical Officer Dr. Connie Savor Price. "He is much loved by people inside and outside of this organization."
After 11 years at PHIDH's helm, he believes it's time to bring in new voices and a fresh perspective. Although he's retiring, Burman isn't leaving Denver Health. He plans to volunteer at the Infectious Diseases clinic.
Dr. Bob Belknap is serving as the Interim Director for PHIDH following Dr. Burman's retirement. He grew up in Ohio and attended medical school at Ohio State University. He moved to CO in 1998 for Internal Medicine residency followed by fellowship in Infectious Diseases. In 2005, he joined public health at Denver Health working in the tuberculosis (TB), Sexual Health, and Infectious Diseases clinics. Dr. Belknap became the director of the TB program in 2013 and has been a member of the core leadership team at PHIDH since 2016. He has been active nationally working to advance TB prevention and the care of people with TB. He served as president and a member of the executive boards for the National Society of Tuberculosis Clinicians and the National Tuberculosis Controllers Association. He is currently Chair of the U.S. Health and Human Services' Advisory Council for the Elimination of TB.
He is excited at the opportunity to serve as the Interim Director for PHIDH and honored to work with an outstanding team that is dedicated to enhancing health and promoting equity.